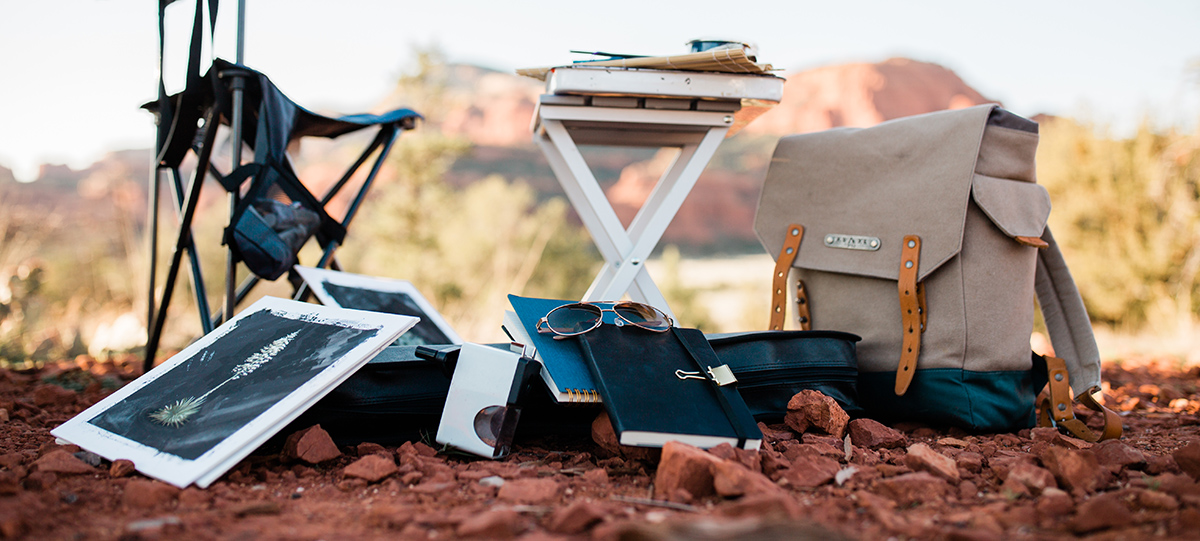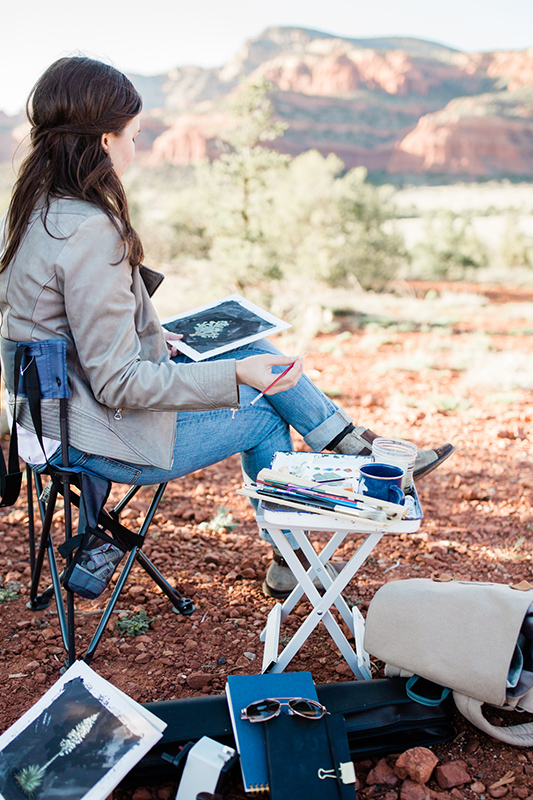 I'm Emily Nelson, designer and illustrator.
I run Goat Problems Studio.
I grew up in Chicago but moved out west after I fell in love with the desert for its stark beauty. Deciding between a career in art or biology, I attended school at Arizona State University in order to pursue both. I won't lie, I also wanted out of the Midwestern winters. I went on to complete a second degree, a BFA in entertainment illustration from Art Center College of Design in Pasadena, CA, where I graduated with honors. I'm dedicated to lifelong lerning, I love indulging my curiosity about the world and how it works. Many of my clients are in medical and scientific fields and I love that I get to constantly expand my knowledge base through my work.
My desert island art kit would include gouache and a single colored pencil.
Why Illustration?
I see illustration as storytelling at its core. I love art. I love science. I think the two have a lot of bridges between each other thanks to their basis in observation and the need for curiosity in order to be truly successful at either.
It can be hard to get your idea across to an audience. You want them to understand it in less than five seconds? Well, humans are highly visual. The right image can translate high concepts and complicated ideas into something simple that conveys a message or information as clearly as possible.
And it has to look good so it grabs attention and sticks in people's minds!
Get Curious With Me!
I think art is more accessible than most people expect (thank you to our patron saint Bob Ross for showing us all that painting doesn't have to be scary) and often it only takes a little encouragement to get started or to improve your own craft.
And it's not only the act of drawing and painting that capture my attention and imagination. What are tardigrades? What are the origins of common pigments? Why do names from myths show up so often in scientific names? I love learning, the best thing about being alive is getting to expand your understanding of the world and exploring things that blow your mind.
With that sort of openness and curiosity, I want to show you the things I find interesting and get you inspired to explore and to make what you are passionate about. Make sure to check out my blog for lessons!
sign up for my newsletter
once-a-month update on blog posts, along with news about sales and events and information on new pieces